Early Years
Starting out at Tollgate
Tollgate Nursery is attached to Tollgate Primary School and is a vital part of the Early Years Foundation Stage. We work very closely with the whole school, particularly Reception, as well as with other schools in the Unity Schools Partnership.
Our aim is to introduce and settle your child happily into an educational environment, to begin their learning journey and provide them with firm learning foundations to ensure a seamless transition into school.
Please read the Nursery Parent Information Booklet, available in the attachments section, which will provide you with all of the information you may need and to give some details about what the Early Years Foundation Stage looks like at Tollgate.
About Our Nursery
Children can join our school nursery the term after their 3rd birthday. We offer morning, afternoon or all day sessions. We can offer 30 hour placements.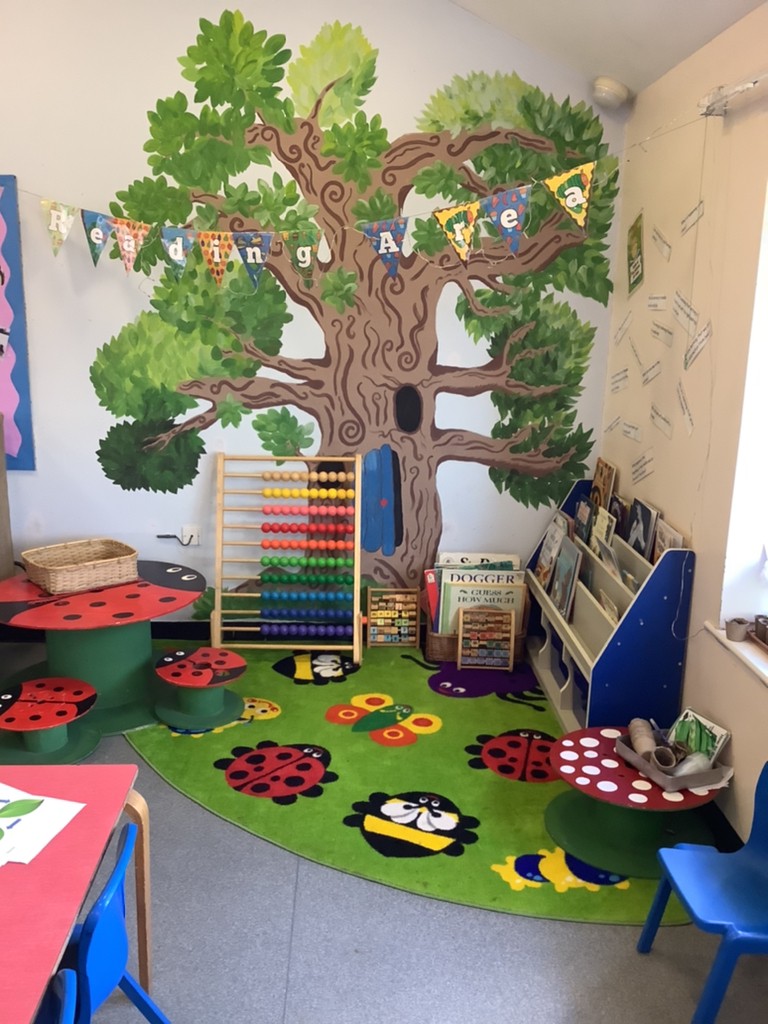 Nursery Timings
The timing of our sessions are as follows:
| Time | Nursery Event |
| --- | --- |
| 08:45-11:45 | Morning Session |
| 11:45-12:30 | Lunch |
| 12:30-15:30 | Afternoon Session |
Lunch Club is run by members of the school staff and children are taken to the dining room to eat with the other children. School lunches can be purchased through ParentMail. Your child may qualify for Free School Meals, so please speak to our office staff. If there are spaces available, then regular additional sessions can be paid for. Our current prices are:
£12.00 for a morning or afternoon session
£3.00 for lunch club
Applications for our Nursery are available at the main office. Please ring the school to book an appointment if you would like to visit.
---
The Early Years Foundation Stage
The Early Years Foundation Stage (EYFS) covers from birth until the age of 5 years. For many children, Nursery is their first educational setting. There are 4 key principles in the EYFS:-
The Unique Child – each child is valued as an individual learner and we recognise that children learn at different paces and in different ways. We support them to be resilient, capable, confident and self-assured individuals.
Positive Relationships – relationships between adults and children are vital in securing progress. We are sensitive to children's needs, feelings and interests. We praise their efforts and encourage them to be independent.
Enabling Environments – we pride ourselves on our stimulating resources, both indoors and outside. We offer rich learning opportunities through play and playful teaching. Children are encouraged to take and manage risks, explore and discover.
Learning and Development – the EYFS Curriculum is split into 7 areas of learning :-

Personal, Social and Emotional Development
Communication and Language
Physical Development
Literacy
Mathematics
Understanding the World
Expressive Arts and Design
All the 7 areas are inter-connected and are considered equally important to ensure the holistic development of your child.
Within the EYFS, children learn through play. They have lots of time for child-initiated learning which is then supported by adults in the setting. There is free-flow access to a large and inviting garden. All areas of the curriculum are meticulously planned for with resources carefully selected to ensure all children make progress. Play is always purposeful.
For further information please read the Parent Information Booklet, Curriculum Plans and The Early Years Policy which are available in the Attachments Section.
---